Who We Are
SharePower Responsible Investing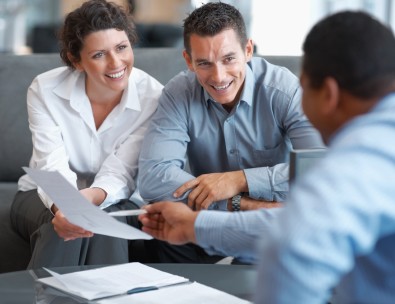 Russ Rybicki is a Founding Circle Advisor of SharePower Responsible Investing, a member-owned financial services firm specializing in Socially Responsible Investing with advisors based throughout the country. SharePower advisors provide comprehensive, socially responsible investing services to our clients, and are registered representatives of Cambridge Investment Research, Inc. The SharePower Responsible Investing team has the leadership, expertise and resources to deliver objective financial advice and investment options that can both promote positive social change and provide long-term financial security for investors.
For more information about SharePower Responsible Investing, check out our firm website:
https://www.sharepowerresponsibleinvesting.com
Cambridge Financial Research, Inc.
Cambridge Investment Research, Inc. (Cambridge) is an independent, privately owned broker-dealer with nearly 700 home office associates, and over 2,700 independent registered representatives serving hundreds of thousands of clients across the United States. As an industry leader, Cambridge strives to create a workplace that reflects their four core values of integrity, commitment, flexibility, and kindness while fostering an atmosphere that allows their associates to thrive and enjoy mutual success. Cambridge has been honored as 'Broker Dealer of the Year' for 2020, 2019, 2018, 2017, 2016, 2015, 2014, 2013, 2012, 2010, 2008, 2007, and 2003 by Investment Advisor magazine;1 and was ranked 8th in the '2014 FP50 IBD Revenue Growth' by Financial Planning magazine.2
Russ Rybicki, AIF®, CRC®, CSRICTM
Financial Advisor
Russ Rybicki, Accredited Investment Fiduciary®, Certified Retirement Counselor®, Chartered SRI CounselorTM, is a financial advisor with over 20 years of experience focusing on Socially & Environmentally Responsible Investing. He is a member of the Founders Circle of Advisors at SharePower Responsible Investing and is a Registered Representative of Cambridge Investment Research, Inc. He uses investment strategies to help clients reach their financial goals as well as support their values.
Russ earned a BA from Butler University, and an MA from Ball State University. After graduation he pursued a career as a counselor, where he saw the difficulties financial matters can cause in peoples' lives. After ten years as a counselor, he then chose to combine his passion for helping people with his knowledge and interest in investing by becoming a financial advisor. Through his experience as a counselor, discussing issues and helping individuals and couples work through problems, he has developed an easy and empathetic interpersonal style, which adds to his expertise in the investment field.
Russ believes that environmental degradation, especially global warming, is one of the most pressing issues of our time, and that we need to work toward developing a world that is fair, just, and free from war and violence. He believes that an important way this can be accomplished is through one's investment choices.
Russ incorporates his clients' environmental concerns, societal concerns, and values into sound investment plans, providing his clients with a sense of integrity as their investments are more aligned with their own values. Over the years, Russ has educated many people on Socially & Environmentally Responsible Investing and the influence it has on companies to motivate corporate change.
Russ received his certification as an Accredited Investment Fiduciary (AIF®) in June of 2012, earned his credentials as a Certified Retirement Counselor (CRC®) in 2019, and became a Chartered SRI Counselor (CSRICTM).

What is an Accredited Investment Fiduciary®?
A fiduciary is an investment professional or financial advisor who is required by law and practice to act solely in the interests of and with undivided loyalty to their clients.

A financial advisor with the AIF® designation is formally recognized by the Center for Fiduciary Studies for demonstrating a full understanding of how to implement those processes to help individuals and families achieve their investment goals in a responsible manner.
As an Accredited Investment Fiduciary®, Russ will make sure your financial needs are the most important criteria for making investment decisions. He will work in partnership with you to make sure your investments are the best possible in order to work toward your goals and reflect your values. He receives continuing professional education regarding the responsibilities of Investment Fiduciaries and attests to a Code of Ethics regarding his responsibilities of putting clients' needs first. More information about the AIF® designation can be found at www.fi360.com.
Why work with a Certified Retirement Counselor®?
With a CRC®, you will be working side-by-side with a qualified retirement professional who has earned a credible certification that meets highly rigorous independent accreditation standards, including passing a challenging comprehensive exam and requiring a minimum of 15 hours of relevant continuing education each year.
As a CRC®, Russ:
comprehends what today's complex retirement plans and laws mean to you
Indentifies appropriate retirement saving and/or income strategies for your particular situation
Understands the dynamics of life changing issues, and
Commits to high ethical standards and continuing professional education.
For more information about the CRC® credential, go to www.infre.org.
CSRIC™ - Chartered SRI Counselor™
By earning the CSRIC™ designation, Russ has demonstrated his knowledge of the history, definitions, trends, portfolio construction principles, fiduciary responsibilities, and best practices for sustainable, responsible, and impact (SRI) investments.
The CSRIC™ designation is the first and only major financial credential dedicated specifically to SRI and is encouraged by the top financial firms. It was developed in partnership with US SIF, The Forum for Sustainable and Responsible Investment - the leading voice advancing sustainable, responsible, and impact investing across all asset classes in the United States.
As a CSRIC™ designation holder, Russ is responsible for completing 16 hours of Continuing Education credits every two years.
Nancy Dietrich
Administrative Associate
Nancy Dietrich, Russ's spouse, joined Russ in July 2014 after several rewarding years educating students and advocating for tenants' rights as a Housing Counselor at the University of Illinois Tenant Union. She has been active in the Champaign-Urbana community for many years, including C-U AAUW (American Association of University Women), Prairie Group of Sierra Club, University of Illinois YMCA Board of Governors/Friday Forum Committee, and previously served on the boards of the YWCA at the University of Illinois and Channing-Murray Foundation on the campus of UIUC. She is strongly committed to the idea that one's time commitments, as well as investments, should reflect one's values.
With over 10 years of experience teaching financial literacy workshops in the community and an interest in Voluntary Simplicity, Nancy understands the fundamentals of personal finance, and will support Russ in helping you reach your financial goals while incorporating your social and environmental values.
Our Values
Russ and Nancy are committed to supporting efforts to sustain the environment and promote justice. They are long-time supporters of the local environmental advocacy group Prairie Rivers Network, founding funders of the Champaign-Urbana Independent Media Center and backers of independent media, proud supporters of Champaign County Health Care Consumers and Common Ground Food Co-Op, and volunteered for many years at Ten Thousand Villages, a fair-trade gift shop, and remain committed to shopping fair trade. They are members of the Unitarian-Universalist Church of Urbana-Champaign, and have been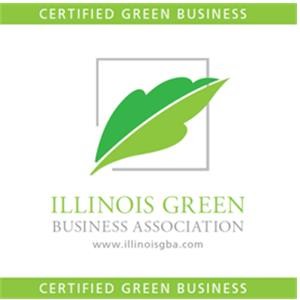 members of the Urbana-Champaign community for over 20 years.
Russ and Nancy try to emulate the mission of The Center for a New American Dream (newdream.org): "...to reduce and shift (our) consumption to improve quality of life, protect the environment, and promote social justice."
We are proud to be a Certified Green Business through the Illinois Green Business Association.

1 Investment Advisor magazine 2016,, 2015, 2014, 2013, 2012, 2010, 2008, 2007, Division IV; 2003, Division III. Cambridge received the highest marks from its rep-advisors in the Investment Advisor Broker-Dealer of the Year 2015 Division IV category. A broker-dealer becomes eligible for this honor only after a minimum of 10 percent of its producing rep-advisors cast valid ballets. These ballots also rate the broker-dealer in 15 different categories defined by Investment Advisor as relevant challenges and concerns by rep-advisors. The broker-dealers receiving the highest marks in each of four divisions are declared Broker-Dealer of the Year by Investment Advisor magazine. Proprietary study results are based on experiences and perceptions of participating rep-advisors surveyed in June of the seven years listed.
2 Financial Planning magazine, June "FP50", Top 50 Independent Broker-Dealer Issue, 2001-2014